Hi, I'm Peyton.
It's my job to help companies use high-impact strategies and authentic storytelling to attract the best clients. My focus is on generating massive traffic, improving sales, and positioning brands as niche authorities—without all the fluff.
WHO IS PEYTON?
I have eight years of full-time experience in three industries: consulting, education, and content marketing. (In Oregon, I was the former state representative for vocational education.) What I do today combines all three fields.
There is a strategy, curriculum, and communication path to great leadership and revenue growth: That's what I advise people on with my own unique perspective and experience. Currently, I still teach business at various levels, run an education company, and consult part-time.
"In truth, I feel that I won the game of life at age 35, and I had to figure out what to do with the rest of it. I decided to contribute to society by improving businesses & discovering the definitive reasons why businesses fail or succeed. Brand-building, educating, & consulting are my life's work & joy."
In addition, I'm a GLG Advisory Council Member and McKinsey Global Survey Panelist for the Professional Services sector.
My marketing and medical businesses have scaled across the globe. With my team, I've consulted over 200 businesses over the years.
[MORE ABOUT ME: My Backstory & Credentials]
WHAT CAN I DO FOR YOU?
I'm focused on Content and Consulting services:
Content
I write professional case studies, white papers, and brand journalism articles that are designed to convert to solid leads. I also consult brands on SEO Strategy. My clients have appeared in Forbes, Inc, Fast Company, and Business Insider. Here's a sample of who I've written for, from NY Times Best-Selling Authors to personal brands: https://bit.ly/3ELCmm1
Business Consulting
Senior executives call me to solve their toughest problems or to generate creative insights. They have worked for Nike, Apple, Amazon, HSBC, McKinsey, and brands you've probably never heard of. Some have MBAs from Wharton and Harvard, and one dropped out of school to create a $30M brand in five years.
Business Leaders running companies making over $20M ARR can message me to inquire about my services regarding:
✦ Branding – Position yourself or brand as a niche leader to get more sales and traffic
✦ Go-To Marketing Strategies – Get to that next level in your company
✦ Account-Based Marketing – Focus your B2B efforts to land key accounts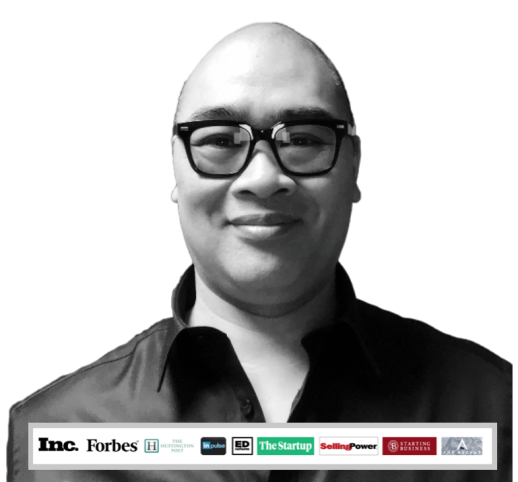 Become A Client
Do you need to position your brand to dominate your niche? Spots are limited with my schedule, but if it's a good fit we can work on long-term projects. Apply to become a client below.