Heroes & Remarkable Brands Wanted
My job is to learn about your company, unearth a newsworthy story, and champion the hero of that compelling narrative. But the hero is NOT the brand or company. It's the customer, the cause, a product, a partnership, or an employee. These are the stories that get massive traction and resonate with consumers who want to connect with brands that care.
That's where I come in.
---
Common Single-Article Results (1 month period)
100's shares
100's email opt-ins
100's+ landing page visits
10,000+ article views
1-3 target keywords rank to page #1 in Google – (1-3 months)
NICHES: Personal brands, SaaS, e-Commerce, online course creators, & high-end service providers.
---
Brand Journalism Defined by Peyton (with key quotes)
"Brand journalism is lightly-branded, customer-centric storytelling that transforms the reader. It is the use of honest journalism as the framework for communicating brand-informed stories to the public."
"You take the best techniques of journalism, focus on storytelling to carry the message, and then subtly associate all of it with a brand.
"The brand journalist communicates any true story that will bring customers or prospects closer to the brand."
"The right article can help consumers empower their own stories and aspirations. When you do that, you've got a sale. Win-win."
"So while most content marketing rushes consumers to buy, the advantage of long-form articles is that they provide greater substance and connection. They grant you more time to hook readers, explain concepts, provide proof, and build a know-like-trust bridge to the sky."
Article Link: The Resurgence of Brand Journalism
---
Case Studies:1st Month Results
---
Page #1 of Google
I have ranked countless client articles on page #1 of Google for competitive keywords.
Page #1 for Target Keyword In Google: "SMMA/Social Media Marketing Agency" – Link to getting to result #2 on page #1 of Google AND the first Featured Snippet in 1 month. [

Keyword Score: Medium

]
Page #1 for Difficult Target Keyword In Google: "Swing Trading" – Link to getting to result #4 on page #1 of Google within 2 months. Stayed on page #1 for 3 years before the firms took over. [

Keyword Score: Difficult – Now ranks on page #1 for other longtail phrases like "swing trading for work"

]
Top writer for #1 Medium publication, The Startup (2019) and #1 writer for The Ascent (2017)
Editorial Team and Branding Consulting: Sangeet Chaudrouy's Platform Scale: How An Emerging Business Model Helps Startups Build Large Empires With Minimum Investment 
Page #1, Position #1 [2020]: "Beginner Design Sprint" on AJ&Smart blog: Workshopper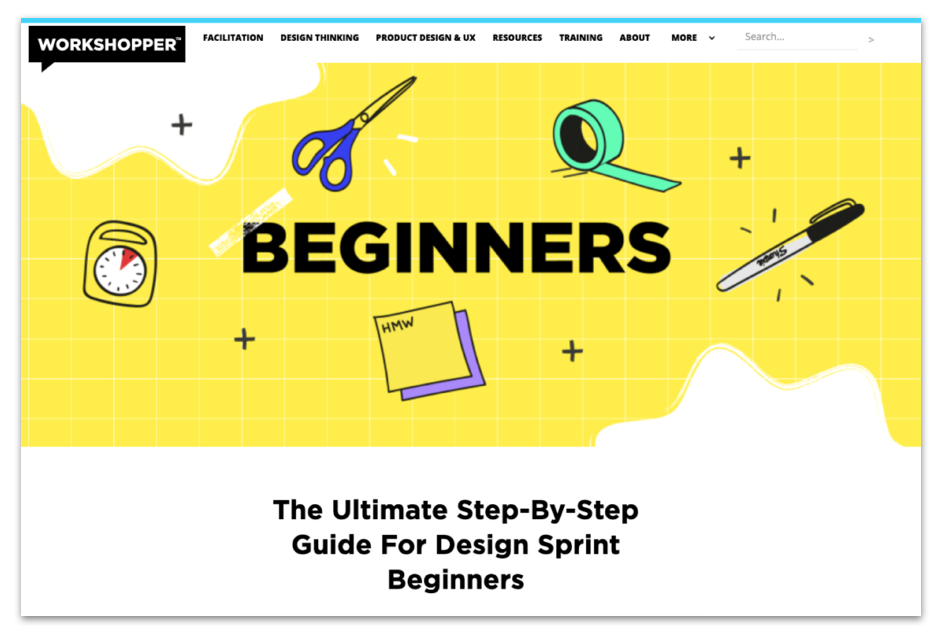 Sample Articles
SellingPower.com: Four Essential Ways To Get New Customers
Medium.com in the #1 marketing publication: Why Unique Selling Points Don't Exist
Medium.com in the #1 publication The Startup: Boosting Your Career & Getting a Raise in 2020
The Stylist: Nationally syndicated in 5 regions: Competing In A World Of Big Box Stores [Defunct Newspaper]
Linkedin's "Best Of" Advice Column: 17 Ways To Get Rich
Huffington Post: You Were Born Remarkable
WeLoveNYC: 5 Steps To Planning A Trip To NYC Using Pinterest
Not Featured: Ghost-Written articles for private clients in Forbes, Inc, Entrepreneur, 

Thrive Global

, 

StartingBusiness

, and 

StarterStory

.
---
Article Launch & eCommerce Services
Conversion Copywriting [Landing Pages & Social Media]
Facebook Ads [$1.3M+ ad spend experience]
Sales Funnels
ICP Analysis
Document Design [The Brand Journalist &  Viral Ventures Magazine]
Email Marketing
Customer Journey Mapping
Branding
---

Natasha Vilaseca: Owner of SurgeFlow Digital
---
Client Inquiry & Application
I work with global companies, entrepreneurs, executives, influencers, writers, and online educators who need to improve their brand positioning and acquire massive traffic. I help my clients be seen as industry experts and thought leaders in their space. So far, I've been blessed to work with some of the most ethical people and brands at the very top of their field. Not everyone qualifies, but if you'd like to inquire about being a client, take the first step and click the link below.