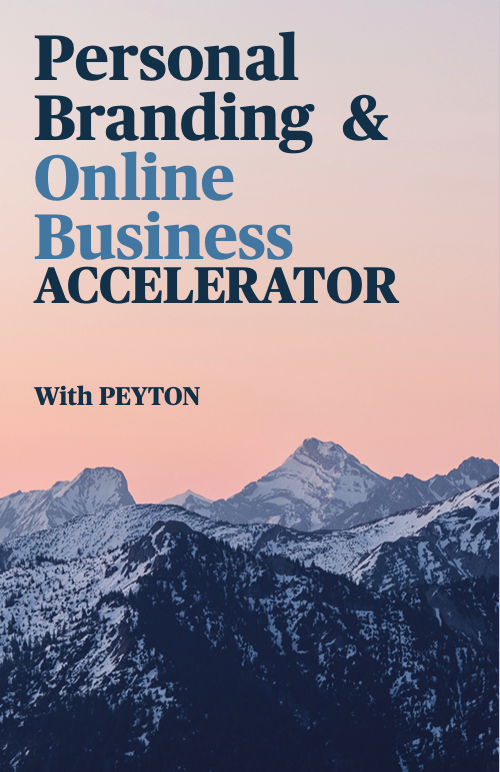 Contact Me For The Brochure & To Qualify
---
Who is this for?
Coaches, Influencers, Business Leaders, or Personal Brands who need to scale to 6-figures a year.
Description
This program designed to help leaders define their target niche, build their brand, create foundational marketing, create a stronger following, and get more clients. Includes handouts, worksheets, and other resources. It's 12 coaching sessions. To accommodate your schedule, you can choose a 4-month or a 6-month program: same price.
Pre-Requisites
You must be in business for at least one year. You must be willing to commit to at least 10+ hours a month of in-field "adult homework". You must be committed to providing the greatest value you can for your clients.
What You'll Learn
How to ideate, validate, and launch a lucrative business.
How to create a business model that doubles or triples your current revenue.
How to structure your business to become a more efficient and effective money-making machine.
Identify, target, and connect with ideal clients.
How to pitch your services with confidence.
How to talk to your ideal client and make them think each message is crafted just for them.
How to sell with word-for-word sales scripts that get results, handle objections, and don't sound salesy.
How to get more clients and groom people to refer clients to you.
How to make the most of outreach efforts and build a strong network.
How to create a signature keynote speech and guest speaker page.
How to get more subscribers and prospects into your sales funnel with content marketing.
How to build business systems and automations to free up time to do more high-value work.
How to launch products and services using highly-effective psychological techniques and alluring copywriting.
And much more!
---