Praise for arlie PEYTON, m.a.

---
Peyton has been a supportive consultant over the past three years. I have been impressed with his devotion to community service, support of small businesses, and entrepreneurs. I would highly recommend Peyton as a positive addition to any team.
---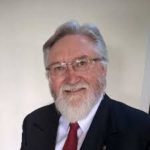 Ray Hanson: Managing Director of Pragma Ventures
Peyton is a dynamic leader and team player. He's a professional that wins the respect of others through his integrity, and possesses an unwavering desire to bring out the best in his teams. We have always been happy with his marketing results.
---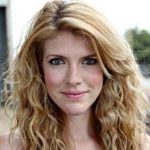 Alexis Meads: Entrepreneur & Harvard alumna
Peyton's business programs are truly one-of-a-kind. It inspired me to start my own business. His energy and enthusiasm are unique, and I have been honored to take part in the program.
---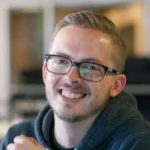 Tristan Ramberg: Visual Designer
Peyton has been one of the best administrators I've ever had the pleasure of working for. He is considerate of my well-being and tries to provide me with as much information as he can.
---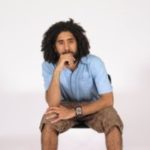 Ryan Christensen: CEO
Peyton is truly a Business Guru and he was instrumental in helping me strategically think about "how to grow my business". He has the ability to dissect start-ups, growing businesses, and full-blown running companies and make them better. I have yet to work with a more professional consultant/advisor.
---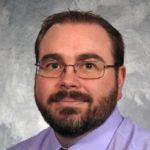 Dan Koperski: IT Director
Peyton is one of the most professional and intuitive facilitators I've ever worked with. He's got an uncanny knack for finding connections where none were before while maintaining a driven purpose in complex problems and situations. Highly recommended!!
---
Scot Chandler: CRO Director
Peyton is undeniably an SEO expert! He came into his role at our company and quickly developed a strategic game plan that thoroughly encompassed all of the major elements to systematically tackle revisions on existing content as well as developing new content. After extensive research on our specific subject matter, he adroitly diagrammed and presented the plan that he envisioned for short-term and long-term improvements.
Peyton is also a master of choosing the right tools/platforms for the work at hand. In a crowded world of SEO options, he is very adept at cutting through the noise and utilizing the essentials to maximize visibility and optimize SERP results. It was a pleasure working with him and watching the gears turn whenever he was tasked with a new project.
---
[Medical Director], Private Client
I'm increasingly glad to know Peyton's team! He has shown me things about my medical businesses that has helped me realize he's a valuable team member for the past seven years. I hope to keep him on for seven more.
---
[Dentist], Private Client
We have been struggling with our Facebook Ads forever. Peyton came in and made it all work wonderfully. Because of the high ROI, we will keep using his services.
---
[Ophthalmologist], Private Client
Peyton has turned our marketing on its head! We were doing things wrong online, and his team set up a better structure and process. We owe a lot to Peyton for helping our site get massive traffic and conversions.
---
Apple, Private Client
We hired Peyton, first as a consultant and then as a contractor. We had a few technical marketing campaigns in Europe that he was working on. He provided a clear path to helping us reach our OKRs and spent extra time to train our teams. From that experience, I saw how methodical and precise he was. The feedback from several stakeholders in this project was that Peyton was excellent with people and an expert at digital marketing. Everybody learned a lot from him and we surpassed our goals. Since then, I look forward to working with Peyton again and I've generously recommended him to others. 
---
Adidas, Private Client/Contact
From Peyton's marketing work we can always expect a 4-10X return on investment. This is why we continually come back for his services. He's one of your secret weapons to keep us competitive!
---
HSBC, Private Client/Contact
I've seen a lot of business consultants over my 20-year work history. Peyton can be counted as one of the best of them.
---
Nike, Private Client/Contact
Peyton has a pulse on modern marketing and innovative ways to connect to online tribes. His social media insights are unparalleled. I recommend Peyton without hesitation!
---