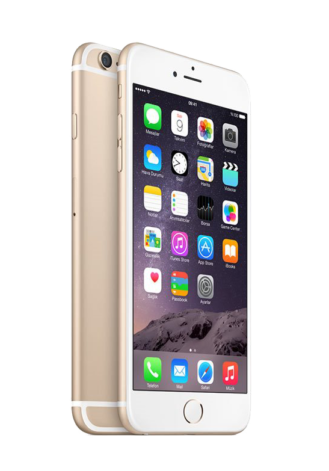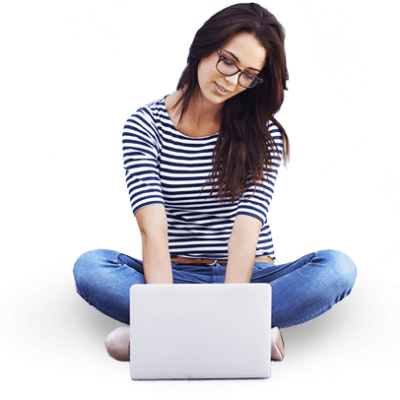 WEBSITES
Alluring Custom Websites Designed For Traffic & Conversion
Built For Growth
Each website is built to serve your customer and your business in the best way possible. Careful consideration is given to your design and functionality needs. Analytics are installed to improve your site's milestones and metrics. That all equals more satisfied customers and greater profits.
Features
My expertise is in creating high-quality, feature-rich Wordpress, Squarespace, and Shopify sites.
100% Customizable
Use your own colors, images, designs, words, and other specifications.
Accessible 24/7
Alter your site from any device with a browser whenever you want.
SEO Friendly
Your website will be designed to be seen in search engines and get ranked.
eCommerce Ready
Sell products or services with a secure shopping cart system.
Analytics
Measure your key website metrics and sales with Google Analytics integration.
Schedule Posts
Pre-write your blog posts and schedule them to post whenever  you like.
Add Plugins
There's a plugin for everything (48,298 so far). Add free plugins to enhance your website.
Collect Emails
Add any email collection service to turn visitors into prospects with freebies and newsletters.
The Challenge
Give online representation to an experienced hair stylist targeting clients from a specific region. Design a custom logo.
---
 The Solution
Create a dynamic, one-page parallax site that uses colorful images. Design a creative logo that incorporates the business name and industry. Champion the stylist's portfolio and diversity of services. Encourage web visitors to make an appointment.
The Challenge
Turn a fixed, feature-poor Shopify theme into an enticing eCommerce site to start making money online.
---
The Solution
Create simple copy and images that will reflect the humorous tone of their hot sauce products. Focus on eCommerce. Add minimal pages to showcase local vendors and global customers. Tell the brand story from the owner's collaboration with others.
Pricing
Basic pricing below. Any additions or highly-customized requests cost extra. Inquire within for details.
QuickStart
Starting from
$1,300
Get a simple, yet alluring responsive website up fast!
Ideal for New Businesses, Business Idea Validation Site, Small Businesses, Bloggers.
WP Theme Installation
Custom Header
Photo Slider
Basic Blog Setup
Custom Color Scheme
Photo Gallery
Basic Website Security
Four Pages/Sections Included
Content Managment Training
Get Free Quote!
Strictly Business
Starting from
$2,200
This is site designed to generate serious traction and improve sales.
This is for proven business concepts that need a website ready to scale.
Everything In Previous Package Plus . . .
Mobile Responsive Layout
Advanced Website Security
Website Backup
Custom Footer
Terms & Privacy Pages Included
Email Collection Setup
Ten Pages/Sections Included
Personalized Website Training
Get Free Quote!
Empire Builder
Starting from
$4,800
Get all the website features that are built for explosive growth.
Full-featured eCommerce site with an advanced shopping cart.
Everything In All Packages Plus . . .
Branded Content Templates
Advanced Email Collection Setup
Advanced Analytics
Landing and Sales Pages
Matching Social Media Branding
Up To 20 Products & Variations
20 Pages/Sections Included
Advanced Website Workflow Training
Get Free Quote!
FAQs
I set-up and create your website. (Usually, it's a Wordpress site.) It's complete and ready to go by your specifications. I then show you the super-simple way to add content and maintain it–no coding required.

Basic pages are included in the price unless otherwise specified. If you never want to administrate your site, for a small fee I can maintain your website and add more content on a regular basis.

Cost varies based on your needs. Basic blogs can be inexpensive and easy to set up. E-commerce sites with shopping carts are complex and require more resources, so they cost the most. Business websites are somewhere in the middle. All sites are reasonably priced for the value. Inquire for a FREE quote.

No technical expertise is required. Wordpress websites are the easiest websites to use and maintain yourself. No coding is necessary (though you can add code if you like). The user dashboard is dead-simple to use. If you want to add a blog post or a sales page, it can be done in seconds.

Fun Fact: One in four websites on the web are WordPress sites for a good reason: ease, reliability, and functionality. And because of this prevalence and their open-source model, there is plenty of useful WP information freely available online.

It takes one to four weeks to complete each website. 

There are thousands of themes to choose from. After talking to you, I can make my recommendations and narrow down some top choices (usually 5-10). This simplifies the whole process. 

No. I don't create template sites. You do choose a general Wordpress theme, but it's dramatically changed per your specifications. Themes are just a starting point or blueprint. Your website can be as original as your business!

That's an easy task. You simply change the theme and content. However, I will caution you to back up your website first. People rehire me to create a new website or website makeover.

Absolutely. If you know the coding languages CSS, Java, and HTML go for it! However, if you don't and want it to look original and user-friendly you'll want a pro to do it.

I have 8 years experienced building websites, learning complex coding languages, and integrating web design principles. It all depends on your patience learning code and where you value your time. I find that most business owners don't want to learn all the technicalities of web design and would rather work on building their business. Hiring a web designer often frees them up to do this. 

As an analogy, I build the car and teach you how to drive it. Then you're on your own or a phone call away if you have any questions. You don't have to be a mechanic to enjoy the drive!

I do teach people how to set up blog posts, pages, and basic stuff that's easy to do. None of this requires coding. This knowledge also gives people complete control of their website. 

Special features, extra pages, and items not covered in the package descriptions cost more. Inquire within.

If you don't have a website, I set it all up with each package. This consists of three basic things: a host, a content management system (Wordpress or Squarespace), and a domain name. These items are very low cost. Inquire within.

I keep my process very basic and effective:

Inquiry: You fill out the Free Quote form and I follow up with a call. 
Agreement: We agree on the project scope and deliverables (contract)
Payment: Once I receive a partial payment, I begin work.
Updates: Periodically, I'll send you milestone updates for your approval. I do internal and external testing throughout.
Release: We go live with the completed website and my last payment is received. If you want more help maintaining the site, I'm there for you too.